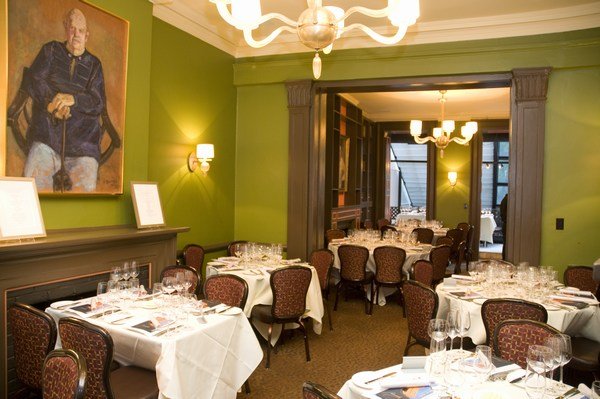 Chef Patrick Owens to Cook at NYC's Famed James Beard House
We are thrilled to announce that on Saturday, November 9, Chef Patrick Owens will travel to NYC to be featured as a guest chef at the iconic James Beard House in Greenwich Village. Patrick's dinner is part of the James Beard Guest Chef Program, which allows celebrated chefs from around the world the unique opportunity to curate a signature intimate dinner for James Beard Foundation members and guests.
Patrick's menu will focus on his signature Southern-global dishes, showcasing Lowcountry seafood, handmade pasta, house-cured meats, local cheeses and seasonal fall produce. We look forward to bringing the best of the Lowcountry to the Big Apple!
Tickets are still available and are $170 for non-members and $130 for members. For more information, call 212.627.2308 or visit www.jamesbeard.org/events/contemporary-charleston.com.
We hope you will join us in congratulating Chef on this great honor, and please join us in NYC if you happen to be headed that way this fall!
October 22, 2013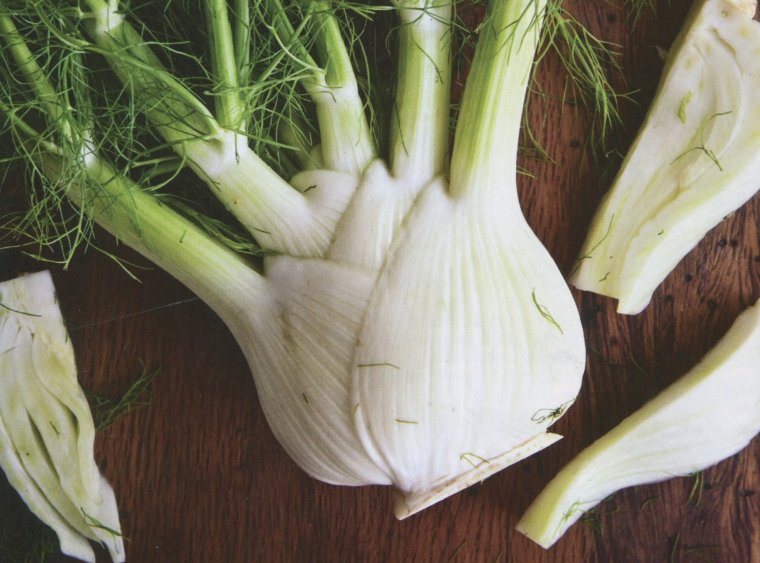 Local Palate October 2013
Local Palate magazine + Chef Patrick Owens talk fennel–a delicious and under-appreciated root veggie–in this month's "Edible Autumn" issue. Check it out for some delicious recipes that might just make a fennel fan out of you!
Read the full article here.
September 18, 2013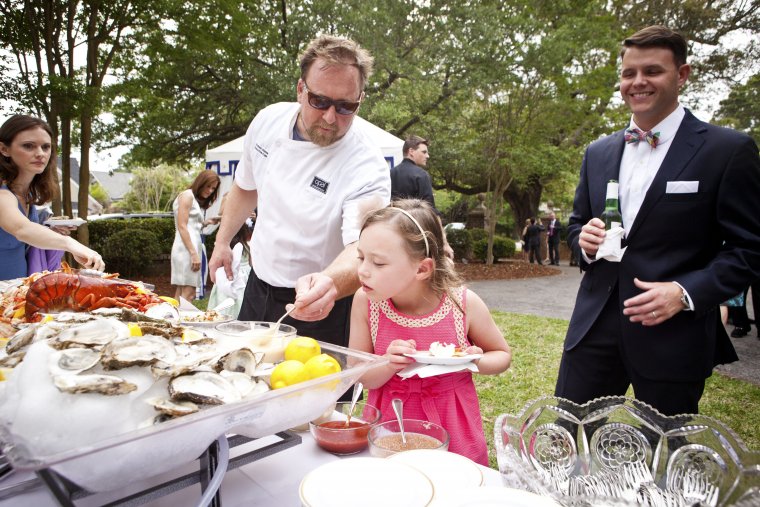 Announcing ODG Catering
We are thrilled to introduce our Owens Dining Group Catering division, world-class catering from the team behind Opal + Langdon's restaurants. From formal weddings to intimate lunches, we have the team, experience and ability to perfectly execute events of all scales. We take pride in crafting personalized menus, featuring all of the top quality products we feature on our restaurant menus and can taylor any menu to meet your needs.
The showstopper at our recent events has been our raw bar, featuring a stunning array of fresh and local oysters, lobster, shrimp, crab and homemade sauces and sides.
We can also handle bar service and have a team of professional and creative mixologists than can help craft signature event cocktails.
Check out our new catering page for more info and lots of photos of real events. We look forward to working with you on your next special event!
July 31, 2013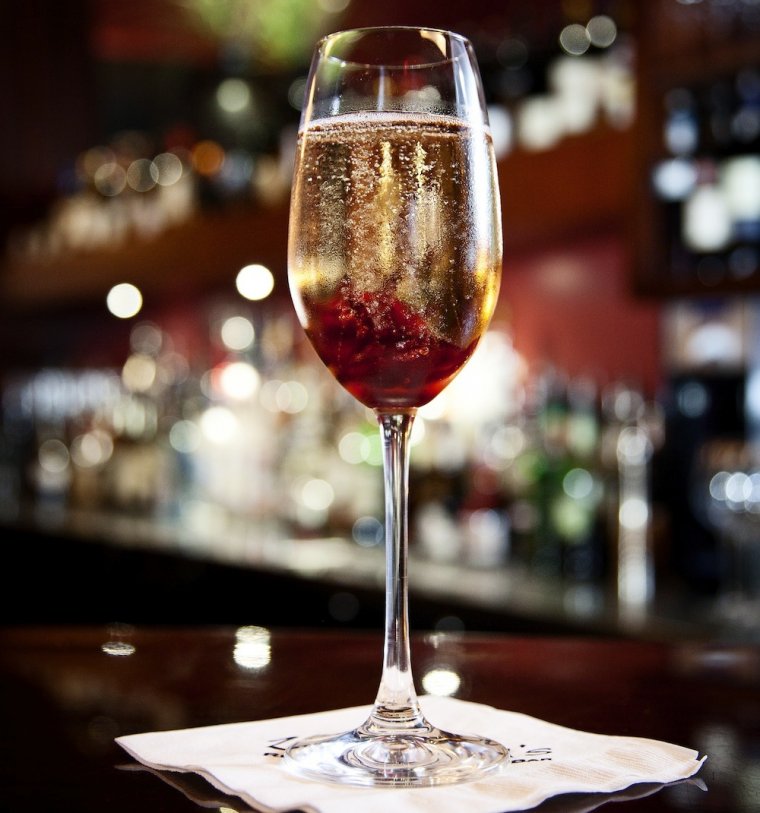 Complimentary Champagne All August!
Langdon's is celebrating our 10th anniversary this August! To thank all of our wonderful supporters, we are offering a complimentary glass of celebratory champagne to all dinner guests throughout August. We continue to be honored to be one of the top restaurants in Mt. Pleasant and thank you for your years of support. We look forward to seeing you in August for some bubbly + great food!
July 31, 2013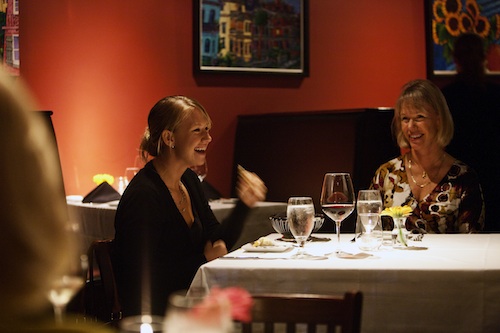 Special Mother's Day Brunch + Dinner
Join us for Mother's Day (Sunday, May 12) at Langdon's and Opal. We are opening for a special Mother's Day brunch at both restaurants, and will also have dinner specials that evening.
Brunch Hours: 11 am – 3 pm | Dinner Hours: 5 – 9 pm
Mother's Day Brunch at Opal
Black Skillet Seared Beef Tenderloin with Local Shrimp, Chive Hollandaise, Applewood Smoked Bacon, Potato Hash and Asparagus 8oz…$38 4oz…$28
Local Crab and Asparagus Risotto with Poached Egg and Crispy Smoked Pork $24
Tagliatelle with Prosciutto, Cauliflower, English Peas and Wild Spinach $23
Local Grouper with Baby Potatoes, Fennel, Arugula and Shiitakes with Tomato-Horseradish Butter $28
Mother's Day at Langdon's
Chilled Lobster Salad with Avocado, Grilled Oyster Mushrooms and Watercress with Champagne Tarragon Vinaigrette $26
Local Swordfish over Roasted Corn and Wild Spinach Topped with Warm Heirloom Tomato and Jumbo Lump Crab $28
House Made Tagliatelle Carbonara with Local Littleneck Clams, Cauliflower, English Peas and Prosciutto $28
Black Skillet Seared Beef Tenderloin with Local Shrimp, Chive Hollandaise, Applewood Smoked Bacon, Potato Hash and Asparagus 8oz…$40 4oz…$27
April 26, 2013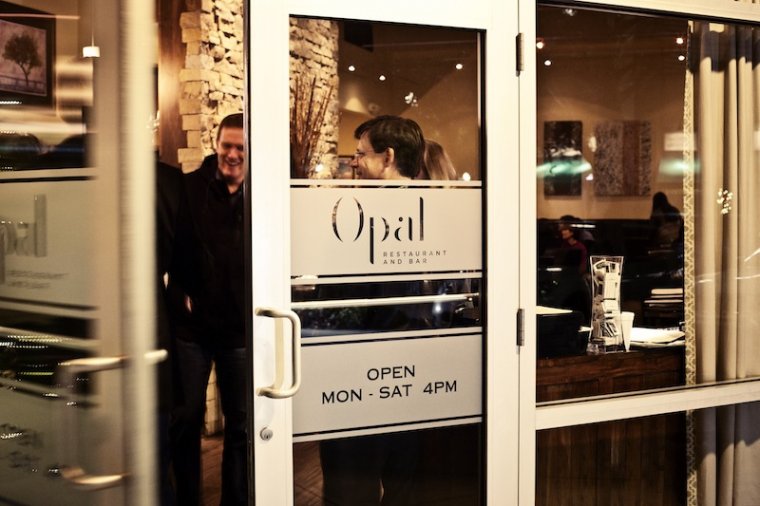 Benefit Dinner for Matt Tooman
We are hosting a benefit dinner in honor of fellow food & beverage colleague, Matt Tooman, who was recently diagnosed with Multiple Sclerosis (MS).Tooman is well-known throughout the F&B community—he was former bar manager at Muse and currently works as wine consultant for Whole Foods.
In an effort to raise awareness about MS and support Tooman in his fight against the disease, we is putting together a benefit dinner at Opal on Monday, April 15. We are kicking things off with a "Charcuterie Happy Hour," featuring plates of house-cured meats, artisan cheeses and accouterments. Guests can then choose from a prix fixe menu for dinner, dessert and wine.
When: Monday, April 15 at 6 p.m., Opal Restaurant + Wine Bar
Tickets are $75/person, plus tax and gratuity. Proceeds will benefit Direct-MS, an organization that funds scientific research on MS and the effectiveness of dietary strategies for preventing disease progression. Direct-MS is completely volunteer driven, and 99% of funds raised through donations go directly to research. For more information about this benefit dinner or Opal restaurant, call 843-654-9070.
April 3, 2013
High Museum Wine Auction
CHARLESTON, S.C.—March 7, 2013— Patrick Owens, Executive Chef and Owner of Opal and Langdon's restaurants in Mt. Pleasant, will travel to Atlanta this month to participate in the 21st annual "High Museum Atlanta Wine Auction: A New Vintage." This fundraiser features an entire weekend of food and wine events, seminars, and dinners, from March 20-23, 2013.
First, Owens will join Chef Ted Lahey of Table & Main in Atlanta, Jim Clendenen of Au Bon Climat Winery in Santa Barbara, C.A., and Michael Polenske of Napa's Blackbird Vineyards to prepare a variety of seasonal southern dishes for a Winemaker Dinner on Thursday, March 21. Winemaker Dinners feature some of the best chefs in Atlanta, paired with guest chefs from around the country, alongside visiting winemakers. These exquisite dinners take place in some of the finest residences in Atlanta.
On Friday, March 22, Owens will join three other celebrated Southern chefs for the Vine-to-Table Feast, which is held in big top tents at Atlantic Station and features a farm-to-table dining experience, mingling with winemakers, bidding and music by Sweetwater Junction. Other featured chefs include Chris Hall of Local Three in Atlanta, Greg Hardesty of Recess in Indianapolis, and Chris Hastings of Hot and Hot Fish Club in Birmingham.
The High Museum Atlanta Wine Auction event is the largest fundraiser for High Museum of Art, the leading art museum in the southeastern U.S. Netting over $1.9 million in 2012, the Wine Auction is the top fundraising event in Atlanta and the fifth largest charity wine auction in the U.S. For more information about the High Museum Wine Auction, visit www.atlanta-wineauction.org. For more information about Chef Patrick Owens, visit www.owensdininggroup.com.
March 21, 2013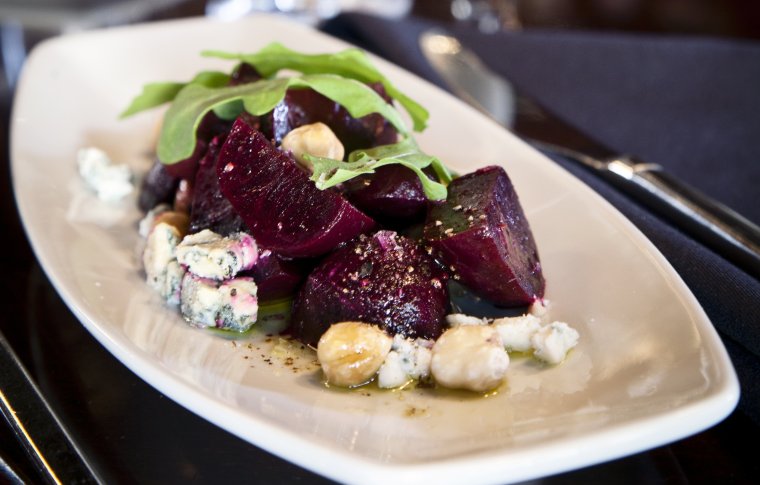 Lunch at Langdon's "On the Fly"
CHARLESTON, S.C. – January 25, 2013 – In an effort to accommodate lunch guests on a tight schedule, Langdon's restaurant, located at 778 South Shelmore Boulevard in Mount Pleasant, has created a new program called "Lunch On the Fly." Geared towards busy professionals looking for a high-quality lunch at a great price, "Lunch On the Fly" is available weekdays during regular lunch hours, 11:30 a.m. to 2 p.m., and includes a soup or salad, entrée and drink for $12. Dishes will change daily.
"Lunch On the Fly" at Langdon's will feature an array of California-Mediterranean dishes from Chef Patrick Owens' award-winning kitchen. Sample dishes include Shrimp and Andouille Tagliatelle with fire roasted tomatoes and basil; Duck Confit Panini with caramelized onions, Fontina and Mostarda; and Seared Salmon with Petite Salad of local greens and Lemon-Caper Butter.
February 22, 2013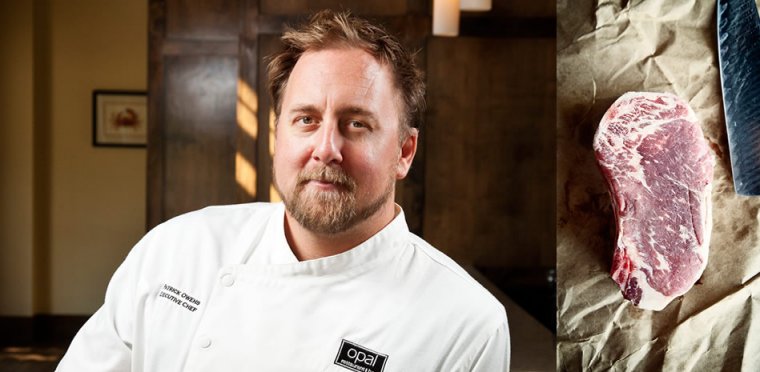 New Years Eve Dinners
CHEF PATRICK OWENS ANNOUNCES NEW YEARS EVE DINNER AT LANGDON'S AND OPAL RESTAURANTS IN MT. PLEASANT
CHARLESTON, S.C. – December 3, 2012 – Chef Patrick Owens plans on ringing in 2013 in style at his two Mt. Pleasant restaurants – Langdon's and Opal Restaurant + Bar. Both restaurants will feature special New Year's Eve Dinner prix fixe menus on Monday, December 31.
Langdon's, located at 778 South Shelmore Blvd., will feature a five-course menu. Menu specials include Local Oysters Rockefeller; Local Seafood Stew with potatoes, butternut squash, turnips, carrots, corn and scallions; Golden Tilefish with Beluga lentils lemon-grilled broccoli and sweet cippolini relish; and Warm Hazelnut Brownie with bourbon caramel and vanilla scented mascarpone. Cost for the Langdon's New Years Eve Dinner is $75, excluding gratuity, tax and alcohol. Reservations are required and may be made by calling 843.388.9200 or by visiting www.owensdininggroup.com.
Opal Restaurant + Bar, located at 1960 Riviera Drive, will feature a four-course menu featuring contemporary, California-Mediterranean dishes like Smoked Lamb Carpaccio with Mint, Red Onion and Pecorino; Prime Ribeye with Sea-Salt Fingerlings, Warm Brussel Sprouts and Cipollini Onions; Fresh Lasagnette with Duck Ragu and Wild Spinach; and Chocolate-Coconut Bread Pudding. Cost is $56 and excludes alcohol, tax and gratuity. Reservations can be made by calling Opal Restaurant + Bar at 843.654.9070.
December 12, 2012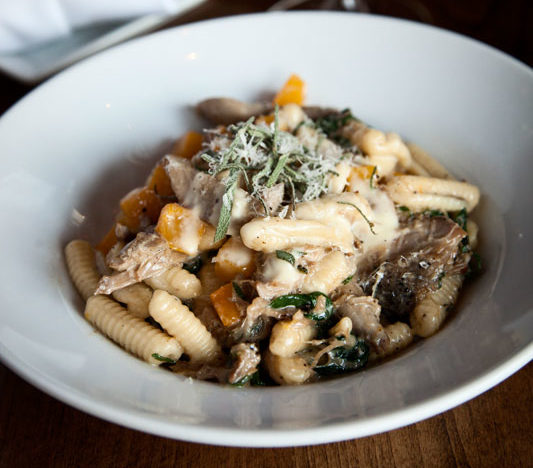 Eat This Tonight: Butternut Squash, Venison, And Mushrooms
Chef Patrick Owens of the Mt. Pleasant restaurants Langdon's and Opal has infused the best of autumn flavors into his new menus. The California-Mediterranean inspired cuisine at Opal is focusing on what's seasonal now like butternut squash, cranberries, and rutabaga. Try the steamed Breach Inlet clams with fennel sausage and spicy tomato broth or the crispy seared duck breast with rutabaga, pearl barley, and cranberry-grenache gastrique. The cavatelli for the new duck confit dish is housemade and comes with butternut squash, sage, and fonduta cheese…. Full Story
November 9, 2012