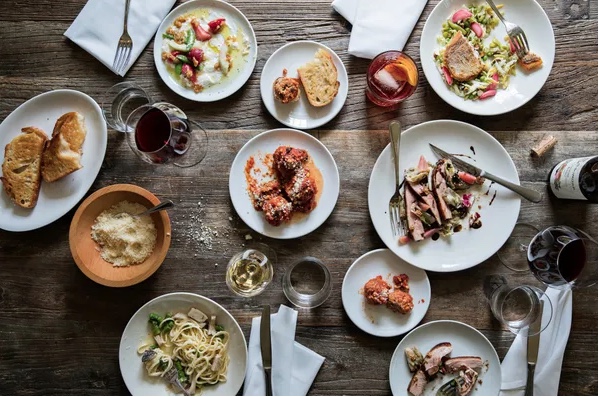 Wood & Grain Named One of the Best Restaurants in Charleston by Condé Nast Traveler
A lot has changed since the best restaurants in Charleston burst onto the national food scene, celebrating the city's seafood tradition, unique ingredients, and culinary heritage forged by many hands…
March 22, 2023
Now Hiring All Positions
Join us for Open Job Interviews at Langdon's, Opal and Wood & Grain, every Wednesday from 2-4pm.
March 25, 2021
Langdon's Now Open on Sundays
We are no longer serving lunch at Langdon's. However, we are now open seven days a week, including Sunday from 5 to 10 p.m.
March 25, 2021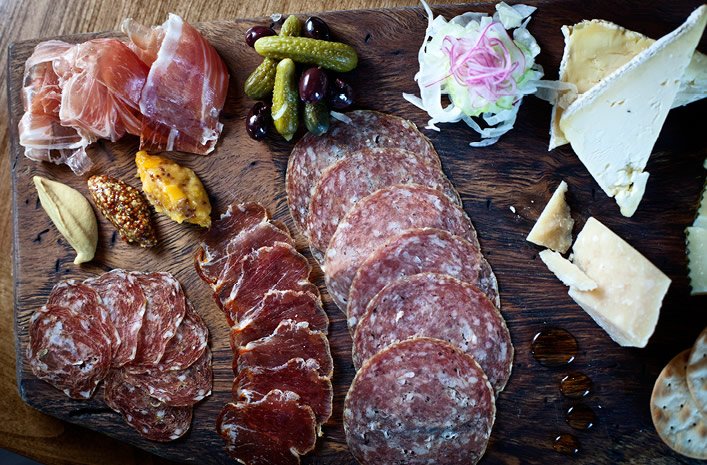 Charcuterie TO GO!
Making a charcuterie plate is a work of art. Opal has perfected this art and is now launching a new special holiday offer "charcuterie to go". Either it is a charcuterie platter for a special holiday party or dinner with friends, customers can now enjoy the selection of 8 meats and 8 cheeses accompanied by gourmet condiments such as honey, pickled vegetables and spicy mustard in the comfort of their home.
Platters will be priced per piece in accordance with the menu pricing and guests can pick any meats and cheese they want. BYOP (bring your own platter) or purchase one from the restaurant for additional $20.
October 26, 2016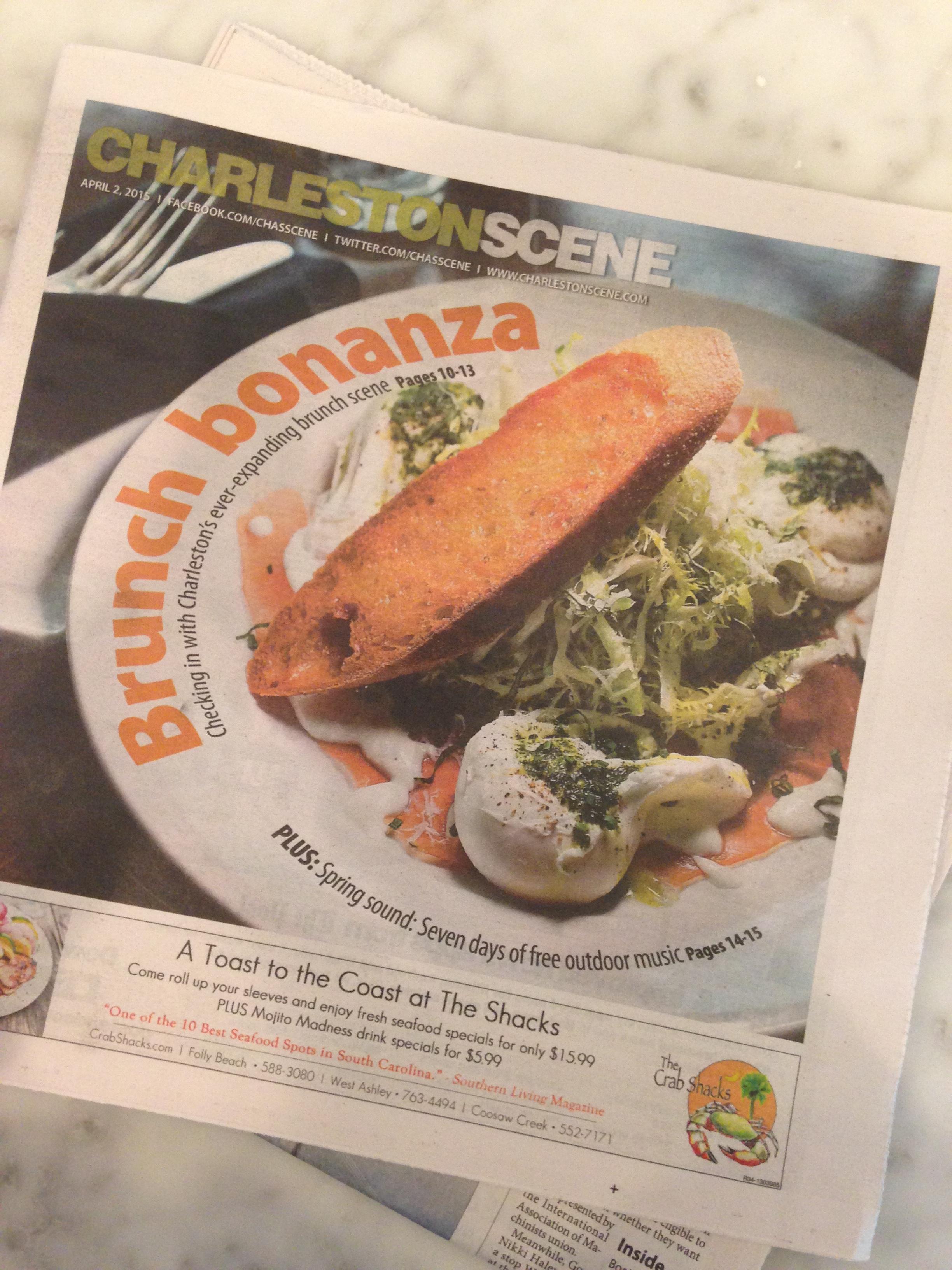 Opal's Brunch Cover Shot
Loved waking up and seeing our Poached Farm Eggs with Pistou Puree, Crema, Prosciutto, Frisse, + Truffle Vinaigrette on the cover of Charleston Scene! Here's a link to the full article about new brunch spots in Charleston: http://www.charlestonscene.com/article/20150401/CS/150409906/1187/bountiful-brunch-options-charleston-restaurants-jump-into-the-brunch-game&source%3DRSS
April 2, 2015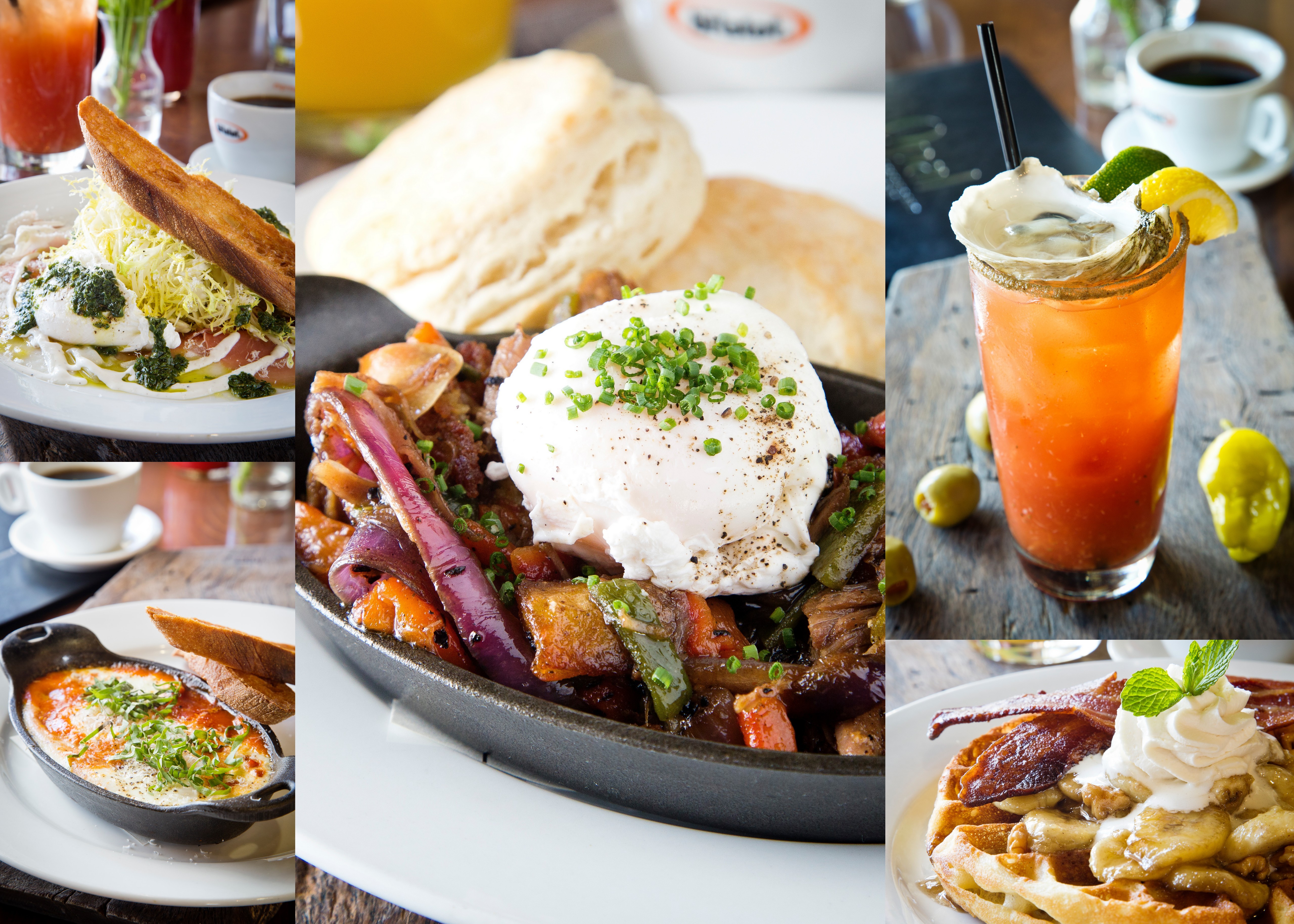 Sundays Just Got a Lot Tastier!
Excited to announce that Opal is now serving brunch on Sundays from 10:30 a.m. to 2 p.m. In keeping with our Mediterranean-style cuisine, Chef Patrick Owens and his team created a brand new menu filled with bright and seasonal offerings perfect for a leisurely midday meal.
Toast to the weekend with our Bloody Caesar made with vodka, Clamato, celery salt and topped with a raw shucked oyster. We offer a variety of dishes great for sharing…or not!
Menu highlights include:
Starters:
Apple Salad | Arugula, Gorgonzola Dulce, Hazelnuts + Rioja-Thyme Vinaigrette
Spicy Local Shrimp Bruschetta | Chiles + Garlic
Oysters on the Half Shell
Plates:
Smoked Duck Ham Omelet | Wild Mushrooms + Chevre + Petite Salad
Angus Burger | Fresh Mozzerella, Charred Onions, Garlic Fries
Baked Farm Eggs | Tomato, Mozzarella, Chorizo, Basil, Petite Salad, Crispy Bread
Fresh Waffle | Bananas, Walnuts, Vanilla-Maple Syrup
February 2, 2015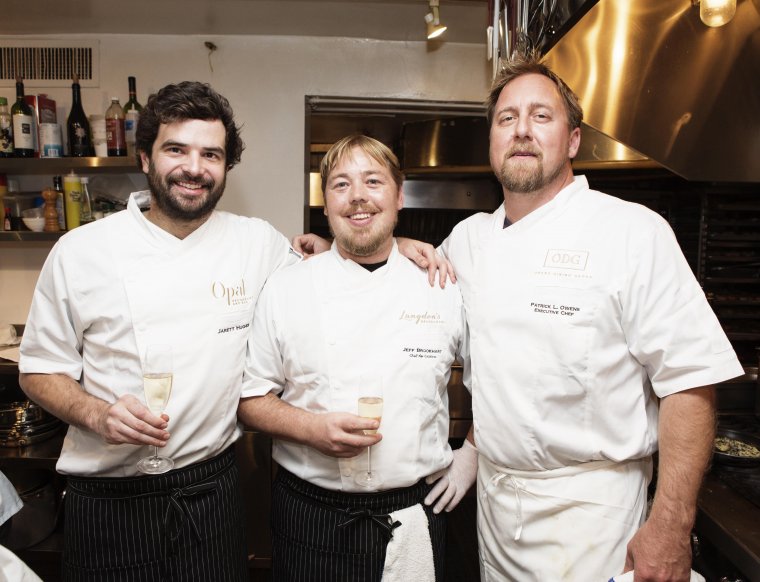 New Year's Eve Dinners
We are pulling out the stops once again for our annual New Year's Eve dinners on Wednesday, December 31. Each restaurant will featuring a multi-course, prix fixe menu.
Langdon's: 4 courses for $75 | Opal: 3 courses for $59
Wine pairings are available for an additional charge. Reservations are required and may be made by calling Langdon's at 388-9200 or Opal at 654-9070.
Cheers!
December 2, 2014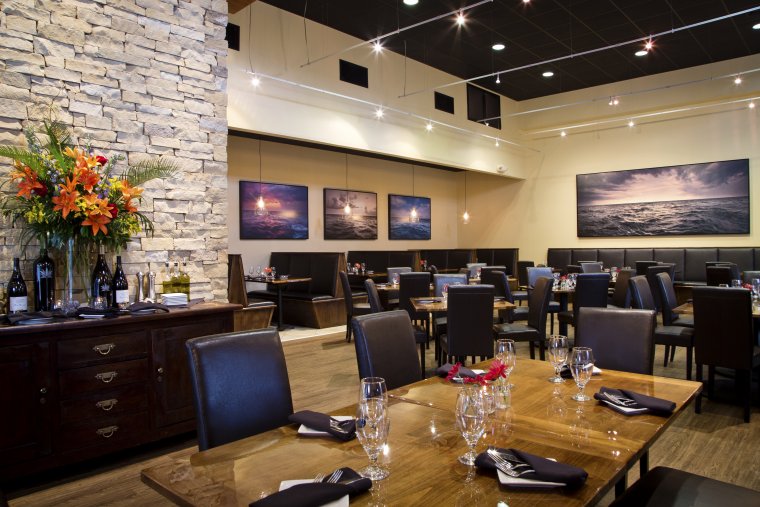 Fancy New "Do" at Opal
Opal's got a spiffy new look! Our friends Emily Woolcott (designer) + John Duckworth (artist) helped us polish our space with a new paint palette, custom drapery and stunning oversized photography featuring images taken by John many miles offshore our own Charleston coastline.
To accompany the new look, we're rolling out some fun specials: Monday + Wednesday nights = $30 bottles of wine; Tuesdays = 1/2 off all charcuterie plates. Three more reasons to join us for dinner!
October 8, 2014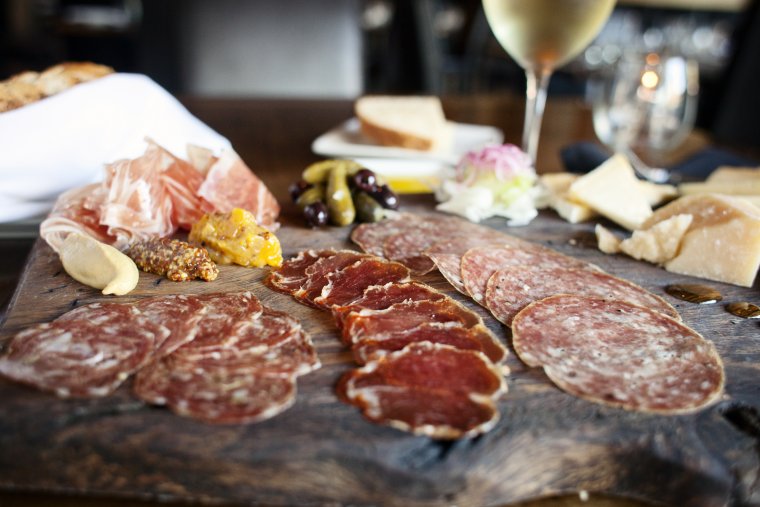 1/2 Off Charcuterie Every Tuesday at Opal
We pride ourselves on the best charcuterie and cheese platter in town! Our wooden boards feature platter feature up to 16 of the best meats and artisan cheeses available, served with a beautiful array of house made condiments. Prices typically run from $11 for 3 to $51 for all 16.
Now, every Tuesday, you can try our famed selection for ½ off any selection of 3, 5, 7, 9, 12, 14 or 16. Add a glass of wine + make a meal of it! See you next Tuesday at Opal.
October 8, 2014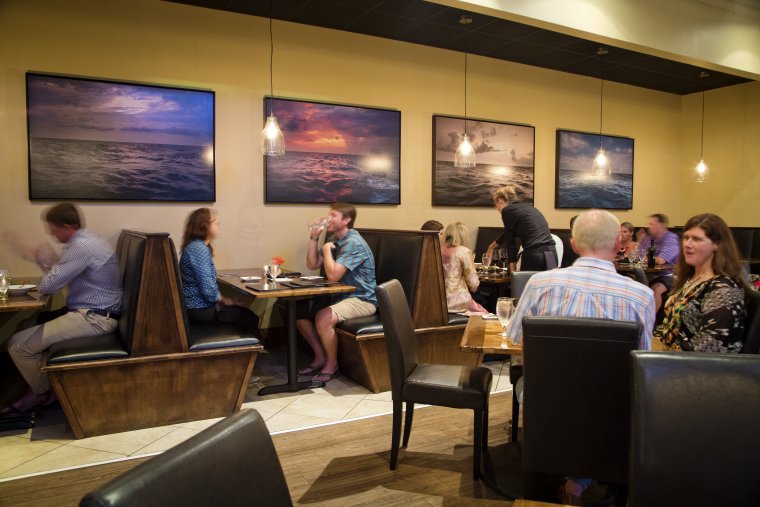 $30 Bottles Every Monday + Wednesday at Opal
Join us each + every Monday + Wednesday evenings for a sizable menu of great $30 wines, curated by our own Chef Ryan Camp. The wines will be available during dinner service, 5 to 11 p.m.
Here are a few bottles on the current list:
Sparkling: Toso Brut, Mendoza Argentina
White: Edna Valley Sauvignon Blanc, Central Coast 2013 | Columbia Chardonnay, Columbia Valley 2012
Red: Bridlewood Pinot Noir, Healdsburg 2012 | Punto Final Malbec, Mendoza 2012
See you then!
October 8, 2014